Past Event
CAD 2016
February 19, 2016
8:00 AM - 6:00 PM
Event time is displayed in your time zone.
Columbia Law School, Jerome L. Greene Hall, Lobby Level, Room 106
The System Reexamined: Challenging Assumptions in International Arbitration
All conference information can be found in the program.
Welcome from Dean Gillian Lester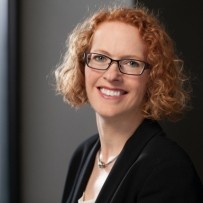 Dear Conference Participant,
It is my pleasure to invite you to Columbia Arbitration Day on February 19th, 2016. We are very pleased to host several leading practitioners in the field of international arbitration, outstanding faculty, as well as students and alumni, for a day-long conference. This effort arises from our recognition of the common interests of practitioners, academics, and students in this field, and our belief that we can offer a valuable and unique service by bringing these diverse groups together. We hope to provide a platform for the mutually beneficial exchange of ideas and solutions to some of the most prominent and difficult issues this field faces today.
We hope that you will take advantage of this opportunity, and we look forward to welcoming you to Columbia Law School.
Best,
Gillian Lester
Dean and the Lucy G. Moses Professor of Law
Welcome from Professor George Bermann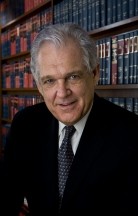 Now in its seventh year, Columbia Arbitration Day ("CAD") has become a fixture on the international arbitration community's annual calendar—and for good reason. The event has a sterling reputation, even alongside the many fine programs that populate the field.  Attainment of this status is all the more impressive due to the fact that the Columbia International Arbitration Association (CIAA) has made this possible with minimal reliance on the faculty and administration of the Law School. It is a tribute to the initiative, resourcefulness and energy of the student organizers.
The theme this year, like those of years past, is central to the health and vitality of the international arbitration regime, both commercial and investor-State. New challenges seem to be a constant for international arbitration, a reality that helps make the field the dynamic and ever-changing one that it is. This year's program reflects the CIAA's attunement to the nature and importance of the challenges that the regime currently faces. Criticism of arbitration is as robust as ever, and the more fora that explore the critiques, the better.
The roster of speakers is also as magnificent as ever. That too is a product of CIAA's energy and ambition in attracting the best and brightest to address us on this occasion. It is a genuine tribute to the program that invitees accept with alacrity invitations to speak at CAD.
I am delighted to be back at the law school this academic year after a substantial health-related absence, and witnessing and modestly contributing to the achievements of our international arbitration-minded students – both JD and LLM – is among this homecoming's brightest aspects.
And so, along with the Dean and CIAA, I welcome you to this year's installment of CAD. I have every confidence that you will find the day as instructive as it is enjoyable. Thank you for being part of it.
Professor George A. Bermann
Director, Center for International Commercial and Investment Arbitration Columbia Law School
Welcome from the Conference Chairs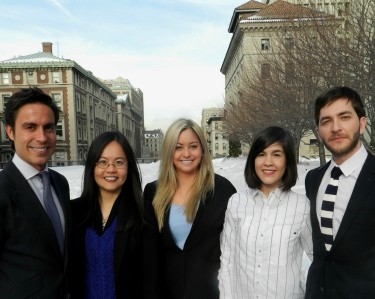 Dear Conference Participants,
It is our pleasure to invite you to the seventh annual Columbia Arbitration Day on Friday, February 19th, 2016. For the past seven years, Columbia Arbitration Day has brought together scholars, practitioners, and students from across the world to Columbia Law School for an annual discussion on the challenges that drive the international arbitration community.
The theme of this year's conference is "The System Reexamined: Challenging Assumptions in International Arbitration." In light of the complex and evolving nature of the field, this theme reflects a desire to consider new perspectives on issues that have long been accepted as canonical aspects of the system. Our four panels each require us to reevaluate preconceptions of international arbitration: the trends and prospects of class arbitrations, the role of auxiliaries and associated conflicts of interest, challenges to the system's legitimacy, and the enforcement of arbitral awards in situations of public international law violations.
Columbia Arbitration Day 2016 will be a unique opportunity for scholars, practitioners, and students to share experiences and gain insight into some of the most significant and dynamic issues in the field. We hope that this forum will allow participants to capitalize on opportunities to learn from fellow experts, make meaningful connections, and further the dialogue on international arbitration.
Thank you for your participation, and welcome to Columbia Arbitration Day 2016.
Sincerely yours,
Columbia Arbitration Day 2016 Conference Co-Chairs
Conference Program
Time

8:30AM - 8:50AM

Event

Registration & Breakfast
Time

8:50AM - 9:00AM

Event

Conference Opening Nikolaus Pitkowitz, Graf & Pitkowitz
Time

9:00AM - 10:20AM

Event

Panel 1 – Trends and Prospects of Class Arbitration 

Moderator: John Fellas, Hughes Hubbard & Reed LLP
Daniel Slifkin, Cravath, Swaine & Moore LLP
Carolyn B. Lamm, White & Case LLP
Noiana Marigo, Freshfields Bruckhaus Deringer LLP
Mark Beckett, Chadbourne & Park LLP
Time

10:20AM - 10:40AM

Event

Coffee Break
Time

10:40AM - 12:00PM

Event

Panel 2 - Mock Case: The Role of Auxiliaries and Associated Conflicts of Interests

Moderator: Sophie Nappert, Independent Arbitrator
John Beechey, Independent Arbitrator
Chiann Bao, Hong Kong International Arbitration Centre
Roland Ziadé, Linklaters LLP
José Antonio Caínzos, Clifford Chance LLP
Time

12:00PM - 1:10PM

Event

Lunc
Time

1:10PM - 2:00PM

Event

Keynote Address: Diversity in 2016

Yas Banifatemi, Shearman & Sterling LLP
Emmanuel Gaillard, Shearman & Sterling LLP
Time

2:00PM - 3:20PM

Event

Panel 3 - Challenges of Legitimacy in International Arbitration

Moderator: George Bermann, Columbia Law School
José Manuel García Represa, Dechert LLP
Gabrielle Kaufmann-Kohler, Lévy Kaufmann-Kohler
Justin D'Agostino, Herbert Smith Freehills LLP
José Ricardo Feris, ICC International Court of Arbitration
Time

3:20PM - 3:40PM

Event

Coffee Break
Time

3:40PM - 5:00PM

Event

Panel 4 - Mock Case: Enforcing Arbitral Awards in Situations of International Public Law and Public Policy Violations

Moderator: Kabir Duggal, Baker & McKenzie LLP
Eric Schwartz, King & Spalding LLP
Hon. Delissa A. Ridgway, U.S. Court of International Trade
Martin Doe, Permanent Court of Arbitration
Floriane Lavaud, Debevoise & Plimpton LLP
Time

5:00PM - 5:15PM

Event

Concluding Remarks by CAD Co-Chair and Raffle Contest
Time

5:15PM - 7:00PM

Event

Cocktail Reception