Past Event
CAD 2015
March 6, 2015
8:30 AM - 7:00 PM
Event time is displayed in your time zone.
Columbia Law School Jerome Greene Hall, Room 106
Back to Basics: Enduring Challenges in International Arbitration Law
All conference information can be found in the program.
Welcome from the Dean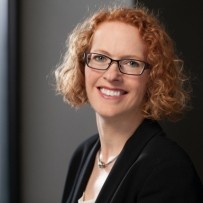 Dear Conference Participant,
It is my pleasure to invite you to Columbia Arbitration Day on March 6, 2015. We are very pleased to host several leading practitioners in the field of international arbitration, outstanding faculty, as well as students and alumni, for a day-long conference. This effort arises from our recognition of the common interests of practitioners, academics, and students in this field, and our belief that we can offer a valuable and unique service by bringing these diverse groups together. We hope to provide a platform for the mutually beneficial exchange of ideas and solutions to some of the most prominent and difficult issues this field faces today.
We hope that you will take advantage of this opportunity, and we look forward to welcoming you to Columbia Law School.
Best,
Gillian Lester
Dean and the Lucy G. Moses Professor of Law
Welcome from Professor George Bermann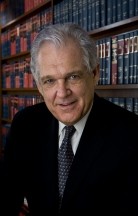 It is with enormous pleasure that I participate in welcoming you to today's sixth annual Columbia Arbitration Day ("CAD"). This year's edition of CAD, like its predecessors, is the product of the exceptional talent, energy and resourcefulness of Columbia Law School students committed to a heightened understanding and appreciation of international arbitration in the resolution of international commercial and investment disputes. The roster of speakers that Columbia International Arbitration Association (CIAA) has assembled continues to be a glorious one, enabling CAD to have become a premier venue on the calendar of world-wide international arbitration events. 
Like the student organizers, I have been struck by the durability over the years of particular challenges to the international arbitration system.  This year's program has the merit of re-focusing on problems that have proved, in varying degrees, intractable, in the expectation that renewed attention to them will pay dividends.
I was unable due to illness to participate directly in last year's CAD, but at the time fully expected to once again, in 2015, be as deeply involved in the event as in prior years.  That, unfortunately, was not to be, due to the illness' unexpectedly long duration.  But I am deeply pleased to have made the progress that enables me today not only to welcome you to this year's CAD, but to participate actively in it.  It has been difficult being for so long at such a physical remove from the classroom, from live CICIA events and from other occasions to work with the remarkably committed arbitration-minded students whom Columbia attracts and whom Columbia seeks to serve. 
I can think of no better occasion than Columbia Arbitration Day 2015 on which to visibly rejoin, and reaffirm my commitment to, the international arbitration community of which Columbia Law School, through CICIA and CIAA and their members, is such a pillar. 
I have every confidence that attendees will emerge from CAD 2015 with an enhanced appreciation of international arbitration's challenges and of paths to effectively meeting them. 
With sincerest regards,
Professor George A. Bermann
Director, Center for International Commercial and Investment Arbitration Columbia Law School
Welcome from the Conference Chairs
Dear Conference Participants:
It is our pleasure to invite you to the sixth annual Columbia Arbitration Day on Friday, March 6, 2015. 
Columbia Arbitration Day has quickly become a premier international arbitration event, bringing together scholars, practitioners, and students from all over the world for an annual discussion on the challenges that drive the international arbitration community. The conference's increased popularity and continued success are attributable to the invaluable contributions of our panelists, and the generous support of Professor Bermann and our sponsors and partner organizations. We are proud to continue this legacy, and honored to have played our part in ensuring another successful Columbia Arbitration Day.
This year's conference theme, "Back to Basics: Enduring Challenges in International Arbitration Law," reflects a desire to refocus the attention of the international arbitration community on the basic issues that remain unresolved, despite the significant period of time over which they have been recognized as highly important. The four panels discuss the law governing the validity of the arbitration agreement, the application of preclusion principles by both arbitral tribunals and courts, the ongoing debate over the desirability of investment arbitration, particularly in the context of the Transatlantic Trade and Investment Partnership, and the distinction between contractual and bilateral investment treaty claims and the interpretation of umbrella clauses.
In addition to the panels, the conference will provide scholars, practitioners, and students a unique opportunity to engage in deeper, more focused discussions on the latest developments and enduring challenges in international arbitration during the breakfast, luncheon, evening reception, and coffee breaks. We hope attendees will gain both theoretical and practical understanding of the issues raised, and capitalize on the opportunity to make meaningful connections.
Thank you for your participation, and welcome to Columbia Arbitration Day 2015.
Sincerely yours,
Maria Arboleda, Farah Haidar, Tom Heintz, and Gabriela Lopez
Conference Co-Chairs
Conference Program
Time

8:30AM - 8:55AM

Event

Registration & Breakfast
Time

8:55AM - 9:00AM

Event

Conference Introduction by CAD Co-Chair
Time

9:00AM - 10:20AM

Event

Panel 1 – Mock Case: Choice of Law and the Arbitration Agreement (1.5 CLE credits available)
Time

10:20AM - 10:40AM

Event

Coffee Break
Time

10:40AM - 12:00PM

Event

Panel 2 – Res Judicata and Collateral Estoppel in International Arbitration (1.5 CLE credits available)
Time

12:00PM - 2:00PM

Event

Lunch
Time

2:00PM – 3:20PM

Event

Panel 3 – ISDS Mechanism in the Negotiation of the Transatlantic Trade and Investment Partnership (1.5 CLE credits available)
Time

3:20PM - 3:40PM

Event

Coffee Break
Time

3:40PM - 5:00PM

Event

Panel 4 – Mock Case: Scope and Effect of Umbrella Clauses in Investment Treaties (1.5 CLE credits available)
Time

5:00PM - 5:05PM

Event

Concluding Remarks by CAD Co-Chair
Time

5:05PM - 5:15PM

Event

Raffle Contest
Time

5:15PM - 7:00PM

Event

Cocktail Reception