Past Event
CAD 2014
March 28, 2014
8:00 AM - 7:00 PM
Event time is displayed in your time zone.
Columbia Law School, Jerome L. Greene Hall, Room 106
Interactions between Different Fora in International Arbitration
Please find all conference information in the program.
Welcome from Dean Schizer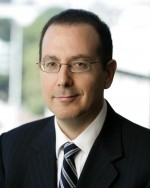 Dear Prospective Conference Participant,
It is my pleasure to invite you to the fourth annual Columbia Arbitration Day on March 8, 2013. We are very pleased to host several leading practitioners in the field of international arbitration, faculty, students and alumni for a day-long conference. We are gratified by the increased popularity and recognition of the conference among practitioners, scholars and students from all over the world. This effort arises from our recognition of the common interests of participants in this field, and our belief that we can offer a valuable and unique service by bringing these diverse groups together. We recognize the importance of creating connections between different cultures and nations in the field of international dispute resolution and our hope is that the conference will encourage solutions to some of the prominent and difficult issues this field faces today.
 
We hope that you will take advantage of this opportunity, and we look forward to welcoming you to Columbia Law School.

Best,
David M. Schizer
Dean and the Lucy G. Moses Professor of Law and Harvey R. Miller Professor of Law and Economics Columbia Law School
Welcome from Professor Bermann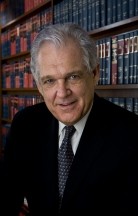 Dear Colleagues,
I am delighted to welcome you to today's fifth annual Columbia Arbitration Day.  There are many reasons to celebrate it -- among them the fact that CAD is truly a student production in which Columbia faculty play bit parts as advisors and occasional participants.  I simply marvel at the combination of student initiative, talent and determination upon which CAD's success invariably depends. One of the reasons for the impressive range and quality of today's panelists is the willingness and ability of students to reach out themselves for speakers to a world-wide group of accomplished persons with whom they have individually had the privilege of both studying and working.
I am particularly gratified by this year's theme which, perhaps more than any other, is breaking new ground, for it confronts squarely the challenges raised by the multiplicity of differently fora and regimes in which the same or related disputes -- be they commercial or investment -- are emerging.  These are challenges that go to the very heart and nature of the polycentric international dispute resolution world in which we increasingly operate.
Having worked particularly closely with this year's student organizers, I know only too well how much intellectual ambition and organizational acumen they have brought to the enterprise.  It is my profound regret that illness - but fortunately illness from which I am steadily recovering - keeps me from being an active participant in this year's proceedings (or even an attendee).
I have every confidence that CAD 2014 will not only be enjoyed, but long remembered.
With sincerest regards,
Professor George A. Bermann
Director, Center for International Commercial and Investment Arbitration
Columbia Law School
Welcome from the Conference Chairs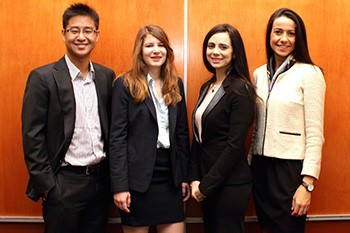 Dear distinguished panelists and attendees:
We are honored to have played our part in organizing Columbia Arbitration Day 2014, which has brought together scholars, practitioners, and students to Columbia Law School in the City of New York. Over the past five years, Columbia Arbitration Day has only grown in scope and popularity. And so we are proud to continue this legacy, hosting once again eminent speakers from across the globe to discuss issues that drive the international arbitration community.
The theme of this year's Conference is "Interactions between Different Fora in International Arbitration." It is intended to highlight the interplay between different national courts, arbitral tribunals and legal regimes in the context of an international arbitration. The conference is intended to be an open dialogue where eminent professors, experienced lawyers and counsel in arbitral institutions will explore the complex issues they usually encounter throughout the lifecycle of an international arbitration. In so doing, we hope attendees will gain further insights that will inform the difficult decisions they must make as current and future practitioners in the field of international arbitration.
Our first panel, "Jurisdictional Overlaps Arising Out of Treaty Obligations," focuses on choosing a forum: where there are multiple and potentially competing bases for jurisdiction, under what conditions do you choose to bring a commercial claim versus a treaty claim, or perhaps both? Our second panel, "The Authority of Arbitral Tribunal Tribunals to Grant Interim Measures Vis-à-Vis National Courts," sheds light on the ways in which courts and arbitrators interface with respect to interim relief in aid of arbitration. Our third panel, "Diverging Standards of Review of Jurisdictional Decisions," compares the different standards of review that national courts apply to the annulment or enforcement of arbitral awards and the divergent outcomes that they may produce. Finally, our fourth panel, "Utilization of Investment Treaties to Compel or Effectively Reverse the Enforcement of Commercial Awards," discusses the possibility of invoking the protections of an investment treaty in order to enforce a commercial award.
In addition to the panels, the conference features a breakfast reception, a lunch buffet, an evening reception, and several coffee breaks so conference panelists and attendees may have the chance to meet each other and engage in informal conversation. We trust that the discussions, both inside and outside of the panels, will prove to be engaging and fruitful; and that by the end of the Day, we will all have gained new understanding and insight into the interactions between different fora in international arbitration.
We are delighted to see you all here: Welcome to Columbia Arbitration Day 2014!
Sincerely Yours,
James Cheng, Camilla Gambarini, Katharine Menéndez de la Cuesta, Laura Zielinski
Conference Co-Chairs
 
Welcome from the Founder of the Columbia Arbitration Day

Dear Conference Participants,
As the founder and initiator of the Columbia Arbitration Day, it is a true pleasure to join the celebration of the fifth anniversary of the Columbia Arbitration Day and to welcome you to today's event.
When drawing up the founding principles for the conference five years ago, it was my vision to create a conference that would help bridge the gap between the issues faced by professional practitioners on the one hand and the opinions developed by academia on the other hand.  Additionally, I strove to create an independent platform that would allow us to invite the best speakers from around the world in order to discuss issues that truly matter to the international arbitration community.  And there was arguably no better place to accomplish these goals than within the incredibly generous confines of Columbia, and in the presence of the arbitration elite here at the law school.
Having been involved with the planning over the past five years, I am very proud that what was once a vision has materialized into an impressive event.  The Columbia Arbitration Day has not only become a cornerstone in the calendar of international arbitration events but is now also the world's largest student-run conference.  Five years on, we can look back at teams of incredibly talented and hard-working students that have continuously and very successfully worked on achieving these goals and have managed to beat the ever-rising expectations set by their predecessors.  All this, of course, could not have happened without the unrelenting support of Professor George Bermann, who is the faculty backbone behind this impressive operation.  My congratulations also to this year's conference chairs for putting together another fantastic event.
I want to thank you for joining us today and hope you enjoy the melding of theory and practice at this prominent venue.
Sincerely yours,
Dr. Matthias M. Pitkowitz
Founder and Advisor, Columbia Arbitration Day
Attorney, Cravath, Swaine & Moore LLP
Conference Program
Time

8:30AM - 9:00AM

Event

Registration and Light Breakfast
Time

9:00AM - 9:10AM

Event

Introduction to Conference – Conference Chairs
Time

9:10AM - 10:20AM

Event

Panel 1: Jurisdictional Overlaps Arising Out of Treaty Obligations (1.5 CLE credits available)
Time

10:20AM - 10:40AM

Event

Coffee Break
Time

10:40AM – 12:00PM

Event

Panel 2: The Authority of Arbitral Tribunals to Grant Interim Measures Vis-à-Vis National Courts (1.5 CLE credits available)
Time

12:00PM - 2:00PM

Event

Lunch
Time

2:00PM - 3:20PM

Event

Panel 3: Diverging Standards of Review of Jurisdictional Decisions (1.5 CLE credits available)
Time

3:20PM – 3:40PM

Event

Coffee Break
Time

3:40PM – 5:00PM

Event

Panel 4: Utilization of Investment Treaties to Compel or Effectively Reverse the Enforcement of Commercial Awards (1.5 CLE credits available) Concluding Remarks – Conference Chairs
Time

5:00PM - 5:15PM

Event

Raffle
Time

5:15PM - 7:00PM

Event

Cocktail Reception