Past Event
CAD 2012
March 23, 2012
9:00 AM - 7:45 PM
Columbia University, Faculty House, Presidential Ballroom, Third Floor
Arbitrating with a Sovereign: Issues in Commercial and Investment Arbitration
For the more information, please see our conference program.
Welcome from Dean Schizer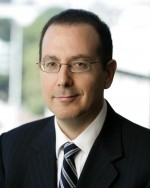 Dear Prospective Conference Participant,         
                                      
It is my pleasure to invite you to Columbia Arbitration Day on Friday, March 23, 2012.
We are very pleased to host several leading practitioners in the field of international arbitration, outstanding faculty, as well as students and alumni, for a day-long conference. This effort arises from our recognition of the common interests of practitioners, academics, and students in this field, and our belief that we can offer a valuable and unique service by bringing these diverse groups together. We hope to provide a platform for the mutually beneficial exchange of ideas and solutions to some of the most prominent and difficult issues this field faces today.
We hope that you will take advantage of this opportunity, and we look forward to welcoming you to Columbia Law School.
Best,
David M. Schizer
Dean and the Lucy G. Moses Professor of Law
Welcome from the Conference Chairs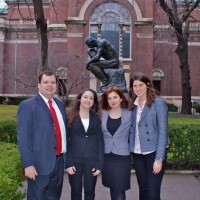 Dear Colleagues,
It is with great pleasure that we invite you to the Third Annual Columbia Arbitration Day, to be held on Friday, March 23, 2012. The Columbia International Arbitration Association (CIAA) is honored to welcome sixteen eminent practitioners and academics to Columbia Law School for a one-day conference on "Arbitrating with a Sovereign: Issues in Commercial and Investment Arbitration."
The conference will focus on arbitrations between private investors and sovereigns—either a State, or a State entity. It will engage speakers and attendees in a discussion on recurring and topical issues in commercial and investment arbitration. To mirror the differing and sometimes irreconcilable positions on these problemsin the arbitration community, each panel will be structured as a debate, where a moderator and three speakers from varied backgrounds will bring to bear diverging perspectives on the central topics.
The first Panel will address the issue of legitimacy (or lack thereof) in the investment arbitration system: Can arbitrators who are repeat players in a small community be truly independent and impartial? Does the current system protect the public interest by ensuring an adequate level of transparency and public participation? Are investment arbitration tribunals bound by previous arbitral decisions? Panel 2 will center on overlapping contract and treaty obligations. It will discuss the notions of umbrella clauses, lis pendens and res judicata, and seek to discover whether an investor is entitled to recovery based on both the treaty and the contract. Panel 3 will explore the controversial problem of enforcing an arbitral award against a defaulting sovereign, an issue that has become very topical in light of Argentina's defaults. Finally, Panel 4 will explore the possibility of rebalancing the investment arbitration regime. It will attempt to assess the future of the current system in light of the transformation of capital-importing countries into capital-exporting countries and the official denunciation of ICSID and BITs by a number of current governments.
The conference will feature an evening reception, a lunch buffet and several coffee and snack breaks for conference delegates, allowinf the eminent panelists and other participants to engage in deeper discussions. Columbia Arbitration Day 2012 will be a unique opportunity for practitioners, scholars and students in the field to come together, share, and gain special insight into the cutting-edge issues of this practice.
We hope that you will embrace this opportunity to meet your peers and sharpen your edge for the most significant and fast-changing issues in our field.
We look forward to welcoming you in New York City on March 23!
Sincerely yours,
Diogo Ciuffo Carneiro, Marcela Cursino de Moura Levy, Paula F. Henin, Iuliana Iancu
Conference Program
Time

9:00AM - 9:30AM

Event

Registration & Breakfast
Time

9:30AM - 9:40AM

Event

Introduction to the Conference - Conference Chairs
Time

9:40AM - 11:00AM

Event

Panel 1 - Legitimacy Issues Arising in Arbitrations with Sovereigns
Time

11:00AM - 11:25AM

Event

Coffee Break
Time

11:30AM - 12:50PM

Event

Panel 2 - Disputes Arising out of, or Related to, Overlapping Contract and Treaty Obligations: Procedural Issues
Time

1:00PM - 2:10PM

Event

Buffet Lunch, Seminar Room, Second Floor
Time

2:20PM - 3:40PM

Event

Panel 3 - The Enforcement of Arbitral Awards Against Sovereigns
Time

3:30PM - 4:05PM

Event

Coffee Break
Time

4:10PM - 5:30PM

Event

Panel 4 - Rebalancing the Investment Arbitration Regime: Implications for International Commercial Arbitration
Time

5:30PM - 5:45PM

Event

Concluding Remarks - Conference Chairs
Time

6:00PM - 7:45PM

Event

Evening Cocktail Reception, Garden Room, First Floor