Past Event
CAD 2010
April 7, 2010
9:00 AM - 7:45 PM
Columbia Law School, Jerome Greene Hall, Room 104
International Conference on Aggregate Arbitration Multiple Parties, Issues, and Proceedings
On Saturday, April 17, 2010 Columbia Law School and the Columbia International Arbitration Association hosted a line-up of 17 eminent practitioners and academics for a one day conference on Aggregate Arbitration. The audience included over 100 attorneys, professors and students from around the world. The Conference was a tremendous success. We are looking forward to welcoming you back for the Columbia Arbitration Day 2011.
Welcome from Dean Schizer

Dear Prospective Conference Participant,         

                                       
It is my pleasure to invite you to Columbia Arbitration Day on April 17, 2010. We are very pleased to host several leading practitioners in the field of international arbitration, outstanding faculty from prominent universities, as well as students and alumni, for a day-long conference. This effort arises from our recognition of the common interests of practitioners, academics, and students in this field, and our belief that we can offer a valuable and unique service by bringing these diverse groups together. We hope to provide a platform for the mutually beneficial exchange of ideas and solutions to some of the most prominent and difficult issues this field faces today.
We hope that you will take advantage of this opportunity, and we look forward to welcoming you to Columbia Law School.
Sincerely,
David M. Schizer
Dean and the Lucy G. Moses
Professor of Law
Welcome from the Conference Chair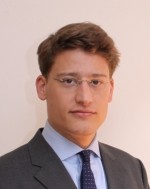 It is my pleasure to invite you to the first annual Columbia Arbitration Day on Saturday, April 17, 2010. That day, the Columbia International Arbitration Association (CIAA) will welcome seventeen eminent practitioners and professors to Columbia Law School for a one-day conference on "Aggregate Arbitration", i.e. arbitrations involving multiple parties, issues or proceedings.

The Conference will focus on this topic of increasing prominence from three perspectives: the parties, the arbitral institutions, and class actions. Our first panel, focusing on joinder and consolidation, will investigate the forces of efficiency, consistency, and expediency increasingly causing arbitral panels to consolidate multiple issues and parties into a single proceeding. The second panel will—in a comparative and interactive approach—examine how arbitral institutions are currently dealing with issues of aggregate arbitration, how liberal and active they are in encouraging the aggregation of arbitrations pending before them, as well as current trends and possibilities for reform. The third and fourth panels will address the hot topic of class action arbitration. More specifically, the third panel will deal with the advantages and disadvantages of class action arbitration, and the difficulties that may arise when enforcing a class arbitration award abroad. The fourth panel will examine the lifecycle of a class arbitration— namely from certification, judicial intervention, to adjudication and settlement.
 
In addition to the panels, the conference will feature an evening reception, a lunch buffet, and several coffee breaks so conference delegates may engage the panelists and other participants in deeper discussions. We think that this is a unique opportunity for the predominant practitioners, academicians, and students in this field to come together and, through their assembled expertise, gain special insight into the complex issues of this practice.


The conference is organized primarily by a team of LL.M. and J.D. students from Columbia Law School. We are delighted that we could expand our cooperation with students and academicians from the law schools of both New York University and Fordham University. In addition, we are honored to have some of the most distinguished arbitration experts in the country and the world as speakers and moderators for our panels.

I hope that you will embrace this opportunity to meet your peers and sharpen your edge on one of the most significant and fast-changing issues in our field.

I look forward to welcoming you to New York City!
Sincerely yours,

Dr. Matthias M. Pitkowitz
Conference Chair
Conference Program
Timeq

9:00AM - 9:30AM

Event

Registration & Light Breakfast
Timeq

9:30AM - 10:50AM

Event

Panel 1 - Consolidation / Joinder of Arbitrations 
Timeq

10:50AM - 11:20AM

Event

Coffee Break
Timeq

11:20AM - 12:40PM

Event

Panel 2 - Beauty Show - Multiparty Rules in Institutional Arbitration 
Timeq

12:40PM - 1:00PM

Event

Columbia Arbitration Day Group Photo (Stairs of Low Library)
Timeq

1:00PM - 2:30PM

Event

Buffet Lunch at the Conference Center
Timeq

2:30PM - 3:50PM

Event

Panel 3 - Class Action Arbitration: Why and How To Do It
Timeq

3:50PM - 4:20PM

Event

Coffee Break
Timeq

4:20PM - 5:40PM

Event

Panel 4: Class Action Arbitration: Structure & Management of Complex Class Action Arbitrations 
Timeq

5:45PM - 7:45PM

Event

Evening Cocktail Reception