Sponsors
Thank you for the generous support of our 2020 sponsors!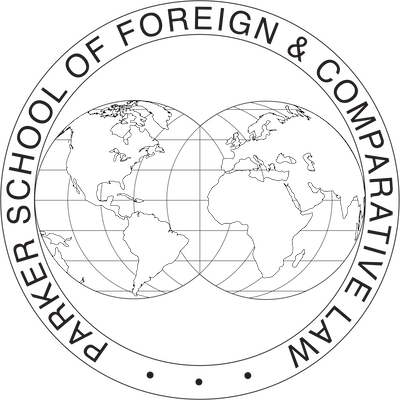 We are honored to have The Parker School of Foreign and Comparative Law as a sponsor for the flight costs of CAD's keynote speaker, Judge Joan E. Donoghue.
Edwin B. Parker, a leading international lawyer in the early twentieth century, provided in his will for the establishment of a school devoted to foreign relations. Although affiliated with Columbia Law School since the 1930s, The Parker School retains its own director and board of supervising trustees. The Parker School financial and programmatic support is an important reason why Columbia Law School was an early leader in the study of foreign legal systems and of theories of comparative law. The Parker School support continues today, as Columbia Law School seeks to remain at the forefront of studies of foreign legal systems and legal issues associated with globalization.